"Let's XIO Your DEAL Today"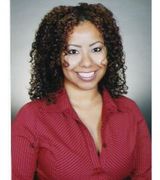 XIO SANDOVAL "LET'S XIO YOUR DEAL"
Recognized as one of the top 250 Latina Agents in the Los Angeles Community, Xio represented 87 Sellers and Buyers in 2017 and 95 in 2016. Xio Sandoval has a wealth of experience and knows how to successfully satisfy all of her Clients' needs. She has been a top producer in the Century 21 Franchise for the past 13 consecutive years and without a doubt has set herself apart from the average agent. All combined Xio has over 16 years in the Real Estate arena and in the past 7 years has been dominating the Region of City of Los Angeles as the No. 1 C21 Agent for units sold. In addition to this accomplishment, Xio is also the No. 1 Agent in Gross Closed Commissions for the Montebello Board of Realtors for the past 5 consecutive years 2013- Present. Xio is an active member of the Montebello Chamber of Commerce, LA Chamber of Commerce, CAR, and Nahrep organization doing her part to make sure she is well aware of what is going on in the local communities. Xio has been named one of America's Best Real Estate Agent and is one of NAHREP'S Top 250 Latino Agents since 2013- Present.
A single mother, who found herself up against many odds growing up, Xio says she knows firsthand "how rewarding hard work and dedication can be. Not the monetary value, but simply positive results for those you serve and provide for. Continually seeking personal growth and improvement, Xio strives to build close and long term relationships with her Clients. "I believe one of the things that sets me apart from other Agents is my passion to improve communities throughout the Los Angeles area," she said. "I want the first time home Buyers' experience to not only become a reality, but be blissful as well." In addition to first time home Buyers, Xio has experience with standard equity Sellers, Investors, High Liability Transactions, and Vacant Lot and Commercial Real Estate Transactions. "I can act as a intermediary in negotiations between Buyers and Sellers and arrange all closing activities and schedules convenient to all concerned,"
If you're looking for great results you can always count on her and her team to "Xio the Deal!" We would love not more than to help YOU find your perfect home anywhere in the greater Los Angeles area or if you are a Property Owner who is looking for an aggressive Realtor that WILL SELL your HOME in 30 days or less for Highest and Best Results: CALL TODAY: " Let's XIO your DEAL together" Y Hablamos Español, marquenos hoy!